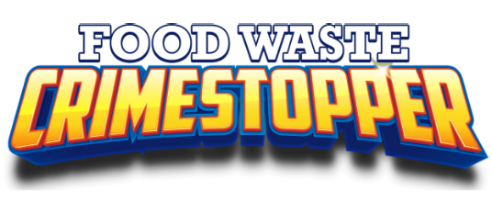 SENIOR WASTEBUSTER CADETS
To complete this activity, be a wastebuster Detective by filling out the Food Detective Case Notes.
Here's how…
Look for items of food in your kitchen you think are in danger of being wasted, and keep a note of any leftovers you have over a week, and write them in the 'Food Suspects' column in your detective case notes.
Check out the top tips below on how to prevent food waste crimes and match them with the foods you have listed by adding them to the 'Food Wastebuster' column.
Check out the Amazing Waste Cookbook for ideas of how you could use up food or leftovers that might otherwise go to waste and match them with the foods in your kitchen, by adding the ideas to the 'Rescue Recipes' column.
Share your detective case notes with your family, or put it up somewhere everybody will see it, so they can see how they can stop food from being wasted.
Don't forget, if you upload a photo of your Food Detective Case Notes you will get your Food Waste Crime Stopper badge and a chance to win a prize!
Scroll down to find out more…
Top Tips for Wastebusters to Save Food!
Help your parent/guardian with the family shopping list by planning meals together.
Read the labels to find out how food should be stored to stay fresher for longer.
"Best before" dates are different from "use by" dates. You have to eat things by the "use by" date, but "best before" dates mean the food will be at its best quality before or on that date.
Don't put more food on your plate or in your bowl than you can eat.
Save, store and eat your leftovers.
More things can be frozen than you think, like cheese, bread and even butter.
Food isn't meant to be frozen forever; it will dry it out, so keep note of when you freeze items.
A tidy fridge means it's easier to see what needs to be eaten and when.
If your family check what is in the fridge and cupboards before going shopping, they won't accidently buy something twice. People often forget to do this!
Keep track of what you throw out so you can work out what you are wasting and why. Perhaps you are buying more than you need or it needs to be stored differently.
Pickling, making jam or drying fruit and vegetables will mean you can store them for much longer.
You can make yummy recipes with leftover food or food that needs to be used up!
You can find out more great tips and recipes for cutting food waste bfrom the West Sussex Waste Partnership and at Love Food Hate Waste.
Downloadable PDF's For this activity:
–FoodDetectiveCaseNotes.pdf (132kb)