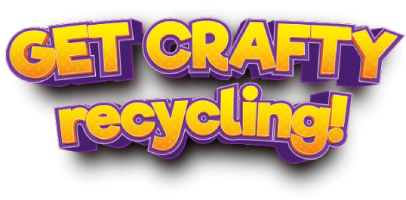 ALL WASTEBUSTER CADETS
Wastebuster Cadets! When making crafts from recyclable waste materials it is important to make sure you make them in a way that means they can still be recycled afterwards.
Your challenge is to make something crafty, useful, arty or just fun from a recyclable treasure you have found on your treasure hunt, but making sure it can be recycled afterwards! Use the Recycling Check List to help you find recyclable items in your home that you could use to make your crafts.
Lieutenant Pong has been playing on the Earth inter-web and has found some pretty special websites that have HUGE bins full of great wastebusting ideas that aren't rubbish at all!
Ask a parent or guardian to help you use these websites to get some great ideas!
Wastebuster is not responsible for the content on external, third party websites and recommends parental supervision to ensure the content and craft recommendations are age appropriate and suitable for home learning.
Downloadable PDF's For this activity:
– RecyclingChecklist.pdf (49kb)